The Rt. Hon. Tub of Lard MP
Talk

0
42pages on
this wiki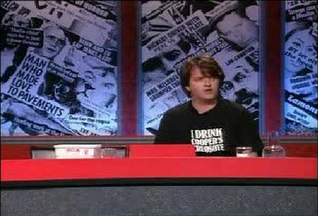 When Roy Hattersley failed to turn up on the show in 1993 for the third time, he was rapidly replaced by something "imbued with much the same qualities and liable to give a similar performance" a tub of lard. The Tub of Lard was on Merton's team, which went on to win, supposedly despite attempts by Deayton to tip the balance in Ian's favour, including replacing all of Merton's 'Missing Words' with extracts from foreign language tabloids, and a tabloid completely blanked out. This moment soon became known as a Memorable moments in the shows history.
Memorable quotesEdit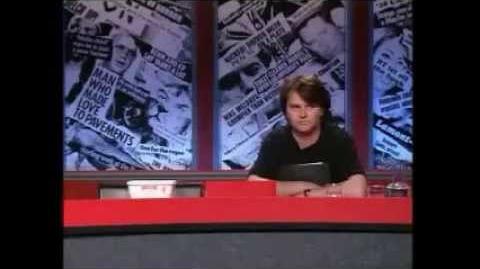 Angus
: So, Tub of Lard, a curious claim for you, no conferring...
Ian: (Talking about the tub of lard) Isn't this all a bit a formal? Shouldn't we call him "tubby"?!
Paul: That's Mr. Lard to you!
Ian: Shouldn't it not be the tub of lard and the other tub of lard?
Angus: And final showdown seems to have ended with the hardly satisfactory conclusion that this weeks down and outs are Ian and Tony with 16, and this weeks upwardly mobiles are Paul and the tub of lard with 20.
Ian: It is getting rather sad, when I can't win against Paul when he's accompanied by a tub of lard and his questions are in a foreign language.