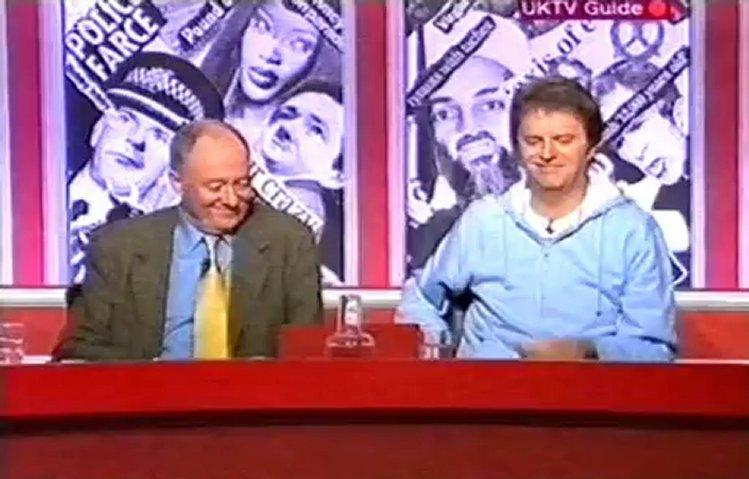 Revelations by a Sunday tabloid in May 2002 about Angus's private life led to lashings of ribbing from Merton, Hislop and guests Dave Gorman & Ken Livingston. This moment soon became known as a
Memorable moment
in the show's history.
Angus: Hello, and welcome to Have I Got News For You, where this weeks loser is presenting it!
---
Angus: Please don't adjust your sets -my face really is this red!
---
Dave Gorman (Pointing to the newspaper in Ian's hands and Angus) Hang on - that's him!
Ad blocker interference detected!
Wikia is a free-to-use site that makes money from advertising. We have a modified experience for viewers using ad blockers

Wikia is not accessible if you've made further modifications. Remove the custom ad blocker rule(s) and the page will load as expected.